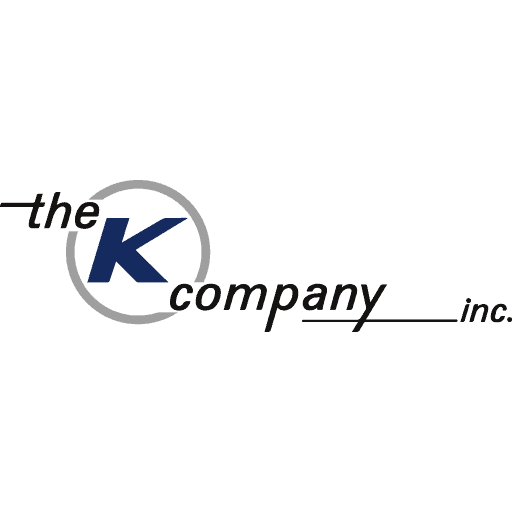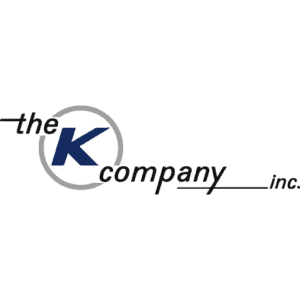 (330) 773-5125
The K Company
2234 S. Arlington Road
Akron, OH 44319
Air Conditioning Installation and Replacement
If your air conditioner has reached the point where repairs no longer do the job or your home's energy efficiency is at an all-time low, you may need a new system. When your Akron home is ready for a new or replacement air conditioner, our The K Company professionals will install your cooling system without delay.
How do you know if you need a replacement air conditioner?
Here are some of the most common issues. Your unit is:
Approaching the end of its life span, usually between 15 and 20 years
Efficiency decreases as your system gets closer to the end of its life. You want to act proactively to plan what your replacement purchase will be instead of reacting when your system unexpectedly quits. This can save you money.
Experiencing more and more repairs
Similar to when your car requires more and more repairs, there comes a time for evaluation. Are you spending more in repairs than it would cost to invest in a new system? If the answer is yes, call and talk to one of our knowledgeable team members to discuss your options.
Showing signs of running inefficiently
How can you tell if your air conditioner is running inefficiently? A good indication is if your energy bills are increasing and your utility company's rates remain steady.
This typically demonstrates it's taking longer for your heating, ventilation and air conditioning (HVAC) system to cool down your Ohio home to your preferred comfort level. Your system is running longer and using more energy than it should in this case—an increase in energy costs.
If you notice any of these signs with your air conditioner, or if you suspect another reason for needing a replacement, talk to one of our The K Company team members. We will design a system best matched for your comfort needs and budget. Our experts are always here to help you.
We also offer several financing options to help if this is a concern. Contact us to discuss how our team can guide you through our process.
Air Conditioning Repairs
Not having your air conditioner working on the hottest of days in Ohio can be exasperating. Whenever you need a repair, let our heating and cooling experts quickly remedy it for you.
There are many ways your air conditioner can stop working in its normal capacity. A few symptoms you could experience are:
Hearing an unusual noise
Feeling warm air coming from your vents
Smelling an unusual odor like burning
Noticing your air conditioner is frozen
Leaking water
These symptoms mean you have an issue with your air conditioner. Ignoring problems usually only makes them bigger and more costly. Our recommendation is to have one of our The K Company team members promptly diagnose and repair the issue for you.
Sometimes a repair turns into an emergency. Give us a call when it's urgent. We are here 24/7 for you.
When you do need our professionals to make a repair, you can count on it staying repaired. We make our repairs right the first time—and only use the highest quality parts and materials when working on your system. Our experts are always here for you.
Air Conditioning Maintenance
Keeping your air conditioner in its best operating condition is your goal. You want your system inspected, cleaned, and tuned up on a regular basis to help avoid unexpected and costly repairs and breakdowns.
Routine maintenance by our trained and experienced The K Company team helps your air conditioner cool your Akron home efficiently and reliably. With annual professional care, you may experience maintenance benefits such as improved energy efficiency, extended system life span, and decreased emergencies.
We recommend having our experts prep your air conditioner before you use it for the first time in the spring to give you consistent cooling all season.
To help you manage your maintenance, talk to us about our maintenance program. Your air conditioner tune-up and inspection are part of the plan, so call and speak with one of our educated and friendly team members about our program today.
Duct Cleaning
We understand every facet of ductwork, from installation and sealing to testing and repair. Over the years, we have built a solid reputation for our quality duct cleaning service.
We use some of the most powerful duct cleaning trucks and vacuums in the Cleveland, OH, area, as well as other specialized tools in the industry. Our tools eliminate any particles that build up in your ductwork, inside register grilles and return air vents, on the blower and evaporator coil, even on the heat exchanger when it is necessary for us to clean it.
Let The K Company rid your ductwork of pollutants that can trigger allergies, asthma, and other chronic health issues. Think of a thorough duct cleaning as an investment in your health.
Duct Sealing
One way dust and debris enter your Ohio home's ductwork is through cracks and holes in the system. Heated and cooled air can leak out of your air ducts using that same route. If neglected, those unsealed connections and holes will compromise air quality in your home and cause energy loss that can translate into higher utility bills.
Duct Testing
Our experts at The K Company can pinpoint leaks with special equipment that pressurizes your ductwork and calculates air loss. Through our testing, we also can point out air leakage in other areas of your home, such as leaks coming from your windows and doors.
Testing helps determine if sealing and repair are the best approach or if duct replacement is a better solution. Either way, our experts will provide a detailed work plan with an accurate cost estimate, so you understand the process every step of the way.
Air Duct Installation And Replacement
Whether you are remodeling your historic home or planning to add an addition to your Cleveland, OH, home and need to extend your air ducts, you can trust our knowledgeable professionals at The K Company to get the job done right.
We know how to avoid the long runs and sharp bends in your ductwork that could restrict the airflow. Our team will accurately measure the number of vents necessary to get the best performance from your system. We work with all types of ductwork, and our licensed specialists only use industry-approved tools and equipment.
Here are a few signs it might be time to replace your air ducts:
Age—Reliable and well-maintained air ducts operate at optimal efficiency between 15 and 20 years. After that, leaks, tears, and loose joints allow air to escape and contaminants to infiltrate your system.
Noises—Rattling noises in your air ducts usually indicate a loose part or tear. Those noises are a warning sign your ductwork needs service.
Energy bills—If you notice your energy bills continuously increasing, replacing your faulty air ducts could make a significant difference.
Temperature issues—If you notice hot and cold spots throughout different parts of your Cleveland, OH, home, it could mean there's an issue with your airflow.
Always keep in mind we offer financing to help when it comes time to replace your air ducts. When working with us, we want to make things as easy as possible for you. Talk to one of our team members for more information. 
Air Duct Repairs
Call us if you experience any trouble with your air ducts. You don't want a small, repairable issue to turn into a bigger problem for your HVAC system. Our The K Company repair experts will diagnose the problem and offer solutions to fix your system promptly and with quality workmanship.
Air Duct Maintenance
Preventative maintenance extends your HVAC system's service life and keeps it running smoothly and efficiently. Cleaning your ductwork on a regular basis and inspecting it for leaks will go a long way toward keeping this vital component of your HVAC system running smoothly.
Ask our knowledgeable and friendly team about our preventative maintenance agreement plan that can help you save money while we keep your equipment in top shape. We offer something for every need and budget, knowing how important maintenance is to the comfort, health, and safety of your Ohio home. 
Air Handler Installation and Replacement
Need professional HVAC installers? The K Company has a team of experts ready to assist with your air handler installation or replacement. We see it as a collaboration—we'll work with you to ensure you're 100 percent satisfied with the final product.
Here's how it works:
We perform a free in-home consultation to find the right sized product for your home needs.
We provide an up-front estimate and installation timeline.
We install your air handler, ensure it's operating in prime condition and provide you with a maintenance schedule. If you're unsatisfied with the installation, give us a call and we'll correct the issue immediately—we guarantee all our services.
We also have flexible financing plans to meet your budget—get in touch with us today to learn more.  
Air Handler Repairs
HVAC interruptions are never fun. Fortunately, The K Company can get your air handler back up and running in no time!
Don't wait—give us a call ASAP if your air handler is acting up. We offer 24/7 emergency service to be there when you need us.
Common issues with air handlers include:
Patchy heating, cooling, or ventilation
Short cycles
Irregular noises or smells from your vents
Air Handler Maintenance
Want to make your air handler last longer while keeping your utilities low? Make seasonal check-ups a priority. Preventative maintenance increases your HVAC equipment's life span. It also cuts down on energy costs and reduces the likelihood that you'll need a repair.
Need help making a maintenance schedule? Our maintenance plan was designed with you in mind—you'll receive appointment reminders, priority service, discounts, and more.   
Boiler Installation and Replacement
Need a new boiler system installed? We're here to get it done. Whether you need a unit replacement or all new piping, our team of HVAC experts is ready to assist.
When should I replace my boiler? 
Boilers typically have a life span of about 20 years. Along with age, here are a few signs that it may be time to shop for a replacement:
Frequent repairs
Leaks
High utility bills
Strange odors
What is the process for installation? 
The team at The K Company strives to make the installation process as helpful to homeowners as possible.
We begin with a free in-home consultation. We'll take measurements and run tests so we can find a boiler that is perfectly tailored to your home comfort needs.
Once you've decided on a boiler model, we'll provide you with an upfront estimate and installation timeline. With your approval, we'll get to work.
A unit replacement will typically take one day to complete. However, services such as repiping may take longer, depending on the scale. That's because they may require us to open up walls, floors, or ceilings to access your pipe system.
Need some flexibility? Check out financing plans, with payments designed for your budget and schedule.  
Boiler Repairs
On a cold Ohio winter's night, you can rest easy—The K Company has you covered.
We offer 24/7 emergency repair services for our customers in Akron and nearby communities.  
Give us a call anytime your boiler is misbehaving. Here are a few common repair calls:
Weak water pressure
Leaky tank
No heat
Our HVAC specialists arrive promptly. We'll diagnose the issue quickly and provide a repair quote before service. Additionally, we back up all our repairs with a warranty—it's only fair for our valued customers.
Boiler Maintenance
An annual maintenance visit from a professional is crucial for your boiler's health. It ensures your boiler will live up to its projected life span. Additionally, it means fewer repairs and lower utility costs.
Here's what your HVAC expert will do during a visit:
Remove water sediment from the tank
Look for signs of corrosion
Replace the anode rod
Check the heating element to make sure it's working safely
Our maintenance plan makes maintenance simple and trouble-free. Our office will give you a friendly reminder call when it's time for service. You'll also enjoy plenty of perks, including discounts and priority service.
Ductless System Installation and Replacement
Our experienced team of The K Company experts will work with you to design the best location and configuration for your ductless system, based on your particular needs. These systems are easy to install. They require a small hole in your wall for placement, compared to the many air duct wall and ceiling vent openings required for a traditional HVAC system installation.
If you need financing for your new ductless HVAC system, we can make it happen. We have several options to make your purchase as accessible as possible. Just speak with one of our The K Company team members to discuss how we can help.
Ductless System Repairs
Our expertise naturally extends to caring for ductless systems after their installation. If your HVAC system does malfunction at some point, our professionals can diagnose the issue and have it fixed quickly. We will always be honest with you about your repairs, and we will never attempt to upsell you on a replacement if it's not necessary.
If you have an emergency situation with your mini split, we offer 24/7 service for just such scenarios. We want to be sure you are safe at all times.
Ductless System Maintenance
Regular professional maintenance helps heating and cooling systems enjoy longer service lives, which helps give you a return on your original investment. Maintenance inspections and tune-ups also help to keep HVAC systems energy efficient with fewer repair needs.
Schedule your annual preventative maintenance visit with us if your appointment isn't yet on the calendar.
Be sure to speak with one of our knowledgeable professionals about our maintenance agreement plan. Becoming a member saves you money overall in your system's upkeep, along with providing you discounts, priority service, and many other perks.
Gas Furnace Installation and Replacement
No matter how well you maintain your gas furnace, it can't run forever. There will come a time when you will have to replace it.
When that time comes, you need to call The K Company. Our job is to be sure you are comfortable at all times in your Ohio home. We go to great lengths to ensure the furnace you purchase is a perfect fit for you.
We work with the highest-quality systems and products in the Canton, OH, area, so you can rely on us finding the appropriate match for you and your lifestyle. When you install a higher efficiency system, you can help improve your indoor air quality (IAQ) as well as save on energy costs.
When we install your system, our professional installers will treat your home with the utmost respect it deserves. We leave your home as clean as we found it when the job is complete.
Your new furnace will also undergo intense scrutiny from our [compnay-name] professionals, before we finish, to guarantee everything is installed correctly and you have the precise temperature and air control you expect from your purchase.
Here are four signs it may be time for a new gas furnace:
Frequent furnace breakdowns and repairs
Increasing energy bills
Inconsistent heating and cooling
Odd noises
Let us help you with your HVAC investment. We offer several financing options and are happy to discuss what would best fit your needs.
Gas Furnace Repairs
If your gas furnace is not running as efficiently as it should or, worse, it's not running at all, you need to contact our The K Company experts to take a look at it. We will provide you with a quick and efficient diagnosis. From there, our team will perform the required repairs and have your system running smoothly again in no time.
Our trusted and reliable professionals carry a healthy stock of parts for your furnace on our trucks, so the majority of repairs can be made immediately. No waiting for ordered parts in most cases.
Additionally, you can trust the repair will last, since we only use quality parts. When we make a repair, it's for the long term.
How do you know your gas furnace is malfunctioning? It usually provides a few clues, such as an unusual sound or an odd odor. More obvious signs are blowing cool air or inconveniently stopping working altogether.
At The K Company, we offer 24/7 emergency repair services and reliable up-front repair quotes to avoid any surprises. We want you to get the most value out of your equipment.
Gas Furnace Maintenance
Your HVAC system is a big investment, and it only makes sense to maintain it. Professional maintenance helps ensure your equipment runs at full capacity, and you minimize the chances of an unexpected, costly repair. Following a maintenance schedule can also keep you in compliance with your furnace's manufacturer warranty should you ever need to make a claim.
We offer our maintenance agreement plan, tailored for your budget and lifestyle. You will save on repairs, receive priority scheduling, and have peace of mind—knowing your HVAC system is being cared for by a trusted partner.
Geothermal Heat Pump Installation and Replacement
Our The K Company professionals can install a new geothermal heat pump if you are converting from a gas furnace or we can replace your current heat pump. A geothermal installation is more involved than a traditional heat pump, but our expert installers will be sure your installation is completed in a timely manner.
If this makes a geothermal heat pump more accessible for you, be sure to ask us about the financing options we offer.
Before coming out to your Ohio home for your installation, we will have worked closely with you to calculate and design the best geothermal heat pump for your home and budget. We only carry the top-quality brands and materials so you can have peace of mind about yours.
We strive to disrupt your daily life as little as possible as we work. Our HVAC professionals will always be courteous and professional in your Akron home, and we will leave our worksite in the same, or better, condition than when we arrived.
Geothermal Heat Pump Repair
Because so much of your geothermal heat pump is buried under the earth, you will rarely require a repair. But if the time comes when you do need one, you can count on our The K Company geothermal heat pump professionals to promptly arrive and diagnose the issue.
Our team will have your system up and back to its optimum condition in no time. You can rely upon our expertise to make your repair correctly so once it's done, it stays repaired.
We are available for geothermal heat pump emergencies 24/7, so if you run into a problem, we are here for you.
Geothermal Heat Pump Maintenance
Like all HVAC systems, your geothermal heat pump requires regular professional preventative maintenance to keep it working at peak energy-efficient levels. Our maintenance experts will inspect, clean, and tune up your system twice a year—once before the warmer weather hits and again before the cool temperatures are here.
Professional maintenance helps reduce unexpected and costly repairs, restores the geothermal heat pump's efficiency, and helps extend its life expectancy. It will also keep you compliant with your manufacturer's warranty.
Talk to a The K Company team member for information about participating in our maintenance agreement plan. We can save you money and help manage your maintenance.
Heat Pump Installation
Our The K Company experts can install a heat pump to serve as the central HVAC unit in your Cleveland, OH, home. A single, central heat pump system relies on air ducts to circulate hot and cold air throughout your home, just as a furnace and air conditioner do.
We only work with the leading systems and materials, so you can be assured your heat pump will keep you comfortable for years.
When working with your air ducts, be sure to consider if you need to help improve your indoor air quality (IAQ), especially if you have someone in your home with chronic respiratory illnesses or allergies. We have several indoor air quality systems we can implement with your heat pump and ductwork.
If you prefer several ductless system, rather than one central unit, we can help with that as well. These compact units are installed throughout your Ohio home and are a great solution for rooms without air ducts.
When it comes to heat pumps, another possibility is adding a heat pump to your existing HVAC system to improve heating efficiency. This is known as a dual-fuel system, consisting of a furnace and a heat pump working as a team to heat your home.
The heat pump serves as your primary heating source until the temperature drops too low for it to work at peak performance. At that point, the furnace kicks in and continues heating until the heat pump can take over again.
We can also help you with financing. Whether you are looking to add a more traditional heat pump or a ductless heat pump system, we have options to fit your particular needs.  
Heat Pump Repair
Call us if your heat pump stops working or if the air in your Cleveland, OH, home does not feel as hot or cold as it should. Our highly trained HVAC professionals have the experience to get your heating and cooling system back on track.
We provide prompt repair service, and we pride ourselves on our workmanship. Our company values honesty and integrity. We will never attempt to sell you something you don't need or take shortcuts in anything we do.
At [hcompany-name], you can trust the parts and materials we use are the best and will last. When we make a repair, it stays repaired.
We also offer emergency 24/7 service. Our team understands heat pump emergencies can happen after business hours and is here for you when you need us most.
Heat Pump Maintenance
By performing biannual inspections and tune-ups, The K Company can help you avoid inconvenient and costly equipment breakdowns, refrigerant leaks, and compressor problems. Your heat pump will last longer and will perform more efficiently if it's maintained on a regular basis by professionals.
With the proper maintenance, your home's heat pump could last up to 15 years. It will also keep you compliant with your manufacturer's warranty.
Talk to us about our preventative maintenance agreement plan that will keep your HVAC equipment in top shape while keeping more dollars in your pocket.
Indoor Air Quality System Installation and Replacement
Many of our indoor air quality systems integrate with your existing air ducts and require professional installation to ensure you get the best value from your investment. Our installation experts at The K Company will know which systems best match with your Ohio home's layout and HVAC equipment.
We provide sustainable solutions that will keep you and your loved ones comfortable for years to come.
Additionally, we offer financing options to help you with your indoor air quality investment. Speak to one of our team members for more information.
Indoor Air Quality System Repairs
The K Company not only installs air quality systems that can keep your home healthy and comfortable, but we repair them as well.
No one likes to experience an interruption in HVAC service, especially when that system is helping to reduce allergy and asthma triggers in your Akron, OH, home. If you suspect there is something wrong with your indoor air quality, call our professional team for a complete diagnosis and detailed repair quote. We do what it takes to get the job done right, and we are not satisfied until you are.
Our team is available 24/7 for indoor air quality emergencies. We are always here when you need us most.
Indoor Air Quality System Maintenance
Professional preventative maintenance helps avoid equipment breakdowns, and it extends the life of your HVAC system. It will also keep you compliant with your manufacturer's warranty. Call us for regular inspections and tune-ups to keep your indoor air quality equipment running in top shape.
Ask us about our convenient and affordable maintenance agreement program. We can help you save money and take advantage of our plan's perks.